Croatia
Representing Croatia is Nina Badrić with 'Nebo'.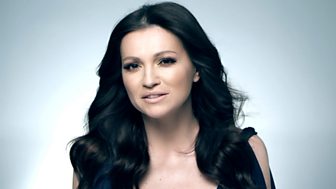 Nina is a performer who has tried her hand with every musical genre, from pop to jazz

Eurovision.tv
Croatian broadcaster HRT decided this year to select one of the nation's top female artists, Nina Badrić, in their quest for glory on the Eurovision stage. With a career spanning two decades Nina has fronted various succesful Croatian bands, but is best known for her chart-busting solo singing career in the 1990s.