Nikki Allan Murder
On Wednesday 7 October 1992 at around 21:30, 7-year-old Nikki Allan disappeared from Wear Garth, Hendon, Sunderland. Her killer remains at large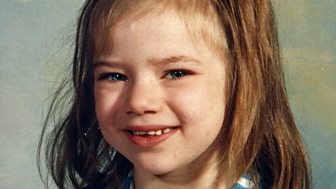 | Fact title | Fact data |
| --- | --- |
| Crime date | Wednesday 7 October 1992 |
| Nature of crime | Murder |
| Where | Old Exchange Building, 97 High Street East, Hendon, Sunderland, SR1 |
| Contact | |
| Incident room number | 0800 456 5914 |
| Crimestoppers | |
What happened?
On Wednesday 7 October 1992 at around 21:30, 7-year-old Nikki Allan disappeared after leaving her grandparents' flat in Wear Garth, Hendon, east of Sunderland City. Nikki lived just a short distance away in the same block of flats. She never returned home and that evening Nikki was reported missing by her mother, Sharon Henderson.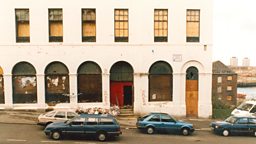 A search by local residents and the police commenced and during subsequent inquiries the following sightings were established:
• At 21:43 Nikki was seen outside the Boar's Head Public House opposite the Wear Garth flats.
• At 21:51 witnesses saw a child, fitting Nikki's description, walking behind a male in the direction of The Old Exchange Building on High Street East.
• At 21:57 low quality images were captured on CCTV from the Roseline building on Low Street. They show blurred images of a man, followed by a small child walking in the direction of the Old Exchange Building. The figure was wearing a light coloured shirt and dark trousers. Police believe this is the last sighting of Nikki alive.
The morning after Nikki's disappearance, Thursday 8 October at about 09:15, Nikki's coat and shoes were found just a few hundred yards from where she had last been seen alive.
A short time after, her body was found in the basement of the derelict Old Exchange Building on High Street East in Hendon, Sunderland. She was found brutally murdered in the disused building. Nikki had been hit over the head with a brick and stabbed 37 times.
No one has ever been convicted of the savage murder of Nikki Allan back in 1992, her killer remains at large. Now, nearly 21 years on, her family are still desperate to find her killer and detectives are keen to solve one of the worst undetected murders in the Northumbria area.
Appeal Points
 • Did you see Nikki on Wednesday evening 7 October 1992?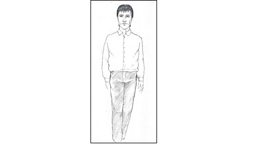 • Did you see a man fitting the artist's impression in the area?
• CCTV from the Roseline building – need to trace this man captured at 21:57 on Wednesday 7th October. Does this jog anyone's memory?
• Did you frequent the Old Exchange building on High Street East in Sunderland in 1992? We urgently need to speak with the people who used the building at the time. Any information may be vital.
• Were you in the area on the night of the murder? Did you see the offender make their escape from the Old Exchange Building? Did you hear or see anything that evening?