Louise Fryer
Louise's first public musical performance was a rendition of "Feed the Birds" from Mary Poppins on a coach journey to Spain when she was 5.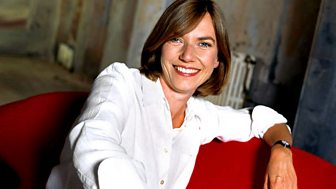 After University she sang for her supper with a group called The Swingin' Chickens. When that left her peckish, she took a job in radio working as a Newsreader for BBC World Service, and her first experience of presenting concerts came with World Service relays of the Proms. Since then she's become a regular presenter for Radio 3 – combining days in the studio with trips all round the country and abroad introducing concerts – in particular with the BBC Orchestras.
She returns to World Service from time to time to present music features and documentaries, including the award-winning series The Noisy Ape.