Marie Ashby
Hi, I'm Marie Ashby and I'm the Inside Out presenter for the East Midlands.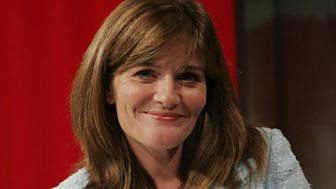 | Fact title | Fact data |
| --- | --- |
| Born: | Scotland |
| Lives: | Leicestershire |
I've lived in the East Midlands now for longer than I should probably admit to. I'm not from round these parts originally though. I was born in bonny Scotland but my parents moved south of the border from Edinburgh when I was just a wee bairn. I don't have a Scottish accent by the way.
Inside Out takes me all over the region and reminds me why I like living here so much

Marie Ashby
I grew up in Carlisle with the Lakes on my doorstep which was rather nice, then spent three years in Leeds mainly doing a degree in French but also have a great time being a student! Some of it was spent in France and Switzerland on attachment to Radio Monte Carlo and Radio Television Suisse Romande which were amazing experiences.
My mum had a cousin who worked in Geneva. I used to get a lift in with him in the mornings and unbeknownst to my dear old mum, hitch home in the evening. Well, he lived half way up a mountain and there weren't any buses for the last bit!
I didn't always want to be a journalist - it just kind of happened. I did consider nursing for some time but while I was in France I got hooked.
Having sworn never to take another exam again and somehow getting my degree, I found myself on a post grad course studying journalism in Portsmouth and very often found myself on the beach at Southsea when I should have been studying. A year later I was back in Cumbria.
My first job was as a district reporter for BBC Radio Cumbria based in Barrow in Furness. Six months later I was at BBC Radio Nottingham, and then BBC Midlands Today at Pebble Mill as it was then. I remember getting passers by to 'Do the Locomotion', outside with a very young and quite nervous Kylie Minogue.
A few months later I was working for the 'other side', having being lightly poached by ITV's Central News! I stayed there for much longer than I ever meant to but during those 15 years I reported for and anchored their live nightly news which was enormous fun and presented 'Sky High' taking viewers all over the Midlands by helicopter.
During this time I also got married and had my two boys: Patrick and Sean. When I'm not Inside Out-ing, doing The Politics Show or East Midlands Today on a Friday, I'm usually with them acting as a United Nations peacekeeping force and trying to stop them squabbling. Boys like to bicker I've discovered!
I've lived in Leicestershire for many years and I love it! The East Midlands is home and I think I'm a very lucky girl being able to combine work with pleasure. Inside Out takes me all over the region and reminds me why I like living here so much.