Azerbaijan
Representing Azerbaijan is Sabina with the song 'When The Music Dies'.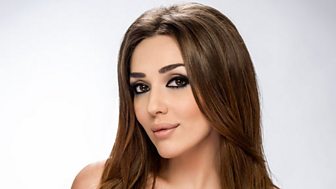 Sabina was born on December 2nd, 1979 in Baku.
It has been my long-held ambition represent Azerbaijan at the Eurovision Song Contest

Sabina
It was her mother, a professional pianist, who introduced Sabina to the world of music.
She graduated from the Asaf Zeynally College of Music with a degree in vocal arts, and since then has participated in song competitions both in Azerbaijan and internationally.
In addition to her musical talents, Sabina also holds a university degree in law.