Frog Music by Emma Donoghue
Featured on Simon Mayo Drivetime Monday 24 March 2014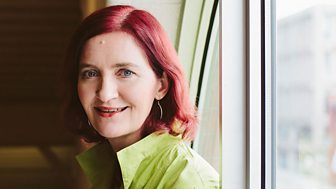 About the Book
It's the summer of 1876, and San Francisco is in the fierce grip of a record-breaking heatwave and a smallpox epidemic. Through the window of a railroad saloon, a young woman called Jenny Bonnet is shot dead. The survivor, her friend Blanche Beunon, is a French burlesque dancer. Over the next three days, she will risk everything to bring Jenny's murderer to justice – if he doesn't track her down first.
About the Author
Emma Donoghue is an Irish-born playwright, literary historian and novelist now living in Canada. Her 2010 novel Room was a finalist for the Man Booker Prize and an international best-seller.
How to get Involved
If you wish to be one of our reviewers this year, please fill out this form.