Paul Lewis
Paul Lewis has been a freelance financial journalist since 1987. He writes extensively on money and is a regular guest on BBC Breakfast, News Channel, and other radio 4 programmes.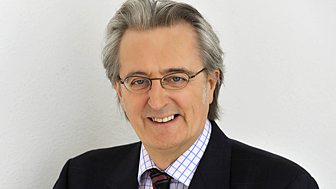 He was a reporter on Money Box in the 1990s and, after a three year stint on Radio 5 Live, returned as presenter in September 2000.
He has won more than a dozen awards including Headline Money Journalist of the Year in 2010, Association of Investment Companies Broadcaster of the Year and the 2012 Roses media awards.
Paul says "Money Box is there to make a difference to the finances of its listeners. It is rightly regarded as a trusted source of financial information and news. It is a marvellous show to work on. And a wonderful team of people to work with."
He writes four pages of money news and advice every month in Saga Magazine and a fortnightly claim it piece on its website. He occasionally contributes to The Oldie.
In the past he has written for the Daily Telegraph and Reader's Digest. His books include Money Magic, Live Long and Prosper, Pay Less Tax, Beat the Banks, and Making Your Money Work.
He is an authority on the Victorian writer Wilkie Collins and one of the editors of the first complete edition of his letters, published in 2005, and he edits the annual supplement.
He runs his own website www.paullewis.co.uk which is more Wilkie Collins than money, tweets to more than 50,000 followers @paullewismoney, and writes his own blog www.paullewismoney.blogspot.com.