Sarah Burton
Sarah Burton is an ambitious and modern career woman, a headmistress who is determined to show her girls that the future is theirs for the taking.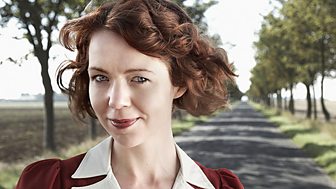 She has returned from London to her place of birth, the South Riding, determined to make a difference and implement change. However, beneath the self-confidence is a flawed and vulnerable heroine, whose ideals will be heavily tested when they come up against the messy reality of life.
Anna Maxwell Martin
In 2010 Anna appeared in BBC Four's On Expenses. She will also star in the BBC's upcoming adaptation of Sarah Waters' The Night Watch. At the 2008 BAFTAS, Anna won Best Actress award for her portrayal of 'N' in Poppy Shakespeare. She was also awarded the Best Actress Award at the 2005 BAFTAS for her portrayal of 'Esther Summerson' in Bleak House. Some of her many other film and television credits include Freefall, White Girl, and North and South.