Lewis Carmichael
Lewis is a gentleman of the old school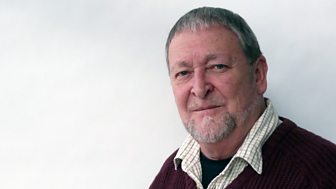 | Fact title | Fact data |
| --- | --- |
| Played by: | Robert Lister |
| Status: | Widower |
| Occupation: | Retired architect |
| Lives at: | Lower Loxley Hall |
A retired architect, he hasn't completely let go of the reins, taking on the conversion of the Lower Loxley cafe and shop and the Stables extension which was to form Alistair Lloyd's new veterinary surgery.
He charmed Nigel Pargetter's mother Julia, and after a genteel courtship they married in 2005. However, her sudden death later that year cut short their happiness, and there followed a period of dignified mourning.
Lewis still makes himself useful at Lower Loxely, running the art gallery and advising Elizabeth on occasion.
The new exhibition's shaping up nicely.

Lewis Carmichael
Likes - Theatre, the arts
Dislikes - Vulgarity
Highs - Marrying his elegant bride Julia
Lows - Julia's death after only six months of marriage
Robert Lister
Robert joined The Archers in 2004 after a long career in radio drama, legitimate theatre, musical theatre and music hall.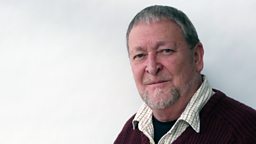 He completed his drama training at the Rose Bruford College in 1966 and after teaching for one year changed course to become a professional actor.
Robert describes himself as a 'journeyman-actor' and is a veteran of the Royal Shakespeare Company, the Royal National Theatre, the New Shakespeare Company, and English Touring Theatre among many others.
During an extremely varied career he has played nearly every major theatre in the UK, and toured overseas to the Far and Middle East, Greece, Western Europe, and both North and South America.
Despite his many credits on the 'legitimate' stage, and numerous appearances on television and radio, Robert has always nursed an abiding love of Edwardian music hall. In 1986 he finally managed to combine the two disciplines with his one-man show, Mr Marie Lloyd; a portrait of the star's second husband, Alec Hurley. This enjoyed great success and was televised by HTV as part of their series Singular Performances.
Robert lives in Stratford-upon-Avon with his wife Pat and approximately two million tourists – all or any of whom he will happily regale with anecdotes and tales of the immortal Bard for the price of a pint.
Archers highlights
I was recruited into the world of Ambridge to become a social partner for Julia Pargetter after her previous 'friend', Nelson Gabriel, had left in mysterious circumstances.
I was the only character able to keep the notorious Julia in check

Robert Lister
As the story developed it became clear that I was the only character able to keep the notorious Julia in check! My highlight came when our friendship blossomed into romance in the autumn of our lives, and Julia agreed to become my wife.
Other career highlights
My acting career has now lasted over forty years and each one of them has had some minor highlight or other.
If I'm forced to choose, I'd say I'm proudest of the success of my one-man show Mr Marie Lloyd. As a supporting actor it was an eye-opener to discover that I could write, sing and play a leading part sufficiently well to end up on TV!
Favourite
Actor - The late Paul Scofield. I admired him for his range, wit, twinkle, sense of the ridiculous, and for his insistence on remaining a private person in spite of his huge career success. He kept the world of acting in proportion.
Book - The Wind in the Willows. For me, the finest adult children's book ever written. But then it's Edwardian, and deep down so am I.
Film - Don't Look Now. It's exciting, terrifying, and has brilliant storytelling in a baffling narrative structure. I've seen it eight times and it never fails to thrill. It also has the most credible and sensitive love-scene ever committed to celluloid.
I'd still like to
...publish my book of Shakespearean puzzles.