The Netherlands
Representing The Netherlands is Anouk with Birds.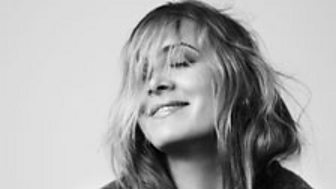 One of The Netherland's most established musical artists, Anouk burst onto the Dutch music scene in 1997 with an explosive rock anthem about independence called Nobody's Wife. 16 years later her popularity is still enduring with her Eurovision song Birds debuting at number four in the Dutch charts on the first week of release.
Between 1997 and 2011 Anouk amassed seven studio albums, and an impressive array of awards, including nine Edisons (the Dutch equivalent of the Grammy). In 2001 she won the Pop Award, a prestigious Dutch annual music award that is presented to a performing artist who has made an important contribution to Dutch pop music. Both in 2005 and in 2006 she won the MTV Europe Music Award for Best Dutch Act.
Producer of this year's entry is Tore Johansson a Swedish music producer and songwriter who has enjoyed big commercial success with credits for The Cardigans and Franz Ferdinand.