Caitlin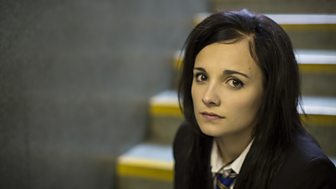 Caitlin is Hattie's more rebellious twin sister. Although coming from a very loving home she has always felt that she lived in her sister's shadow. Hattie is a straight A student and loves nature and spending time in the woods whereas Caitlin has never fulfilled her potential at school and is more interested in boys and stealing drinks from her parents drinks cabinet.
On the day of the parade when Caitlin sees that the Mayday queen's throne is empty she knows that something bad has happened to her sister. While her parents are distracted by the terrible situation they find themselves in, Caitlin's relationship with Linus grows and he offers to try and help her find the truth of what has happened Hattie.
Caitlin is sent messages that seem to be trying to tell her something. Is it twin intuition or just coinsidence? Will these messages lead her to the answers she is searching for?