Old Bailey
Played by Bernard Cribbins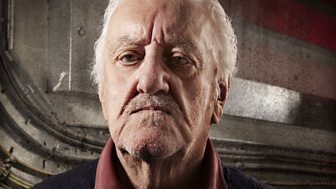 If you want information, or birds (of the winged variety), Old Bailey is the man to see.
Dressed almost entirely in feathers Old Bailey is a 'roof man' who lives on the rooftops of London tending his feathered friends, and rarely travels to London Below.
In debt to the Marquis de Carabas, Old Bailey finds himself safe-guarding a small silver box, a box that contains something he hopes he never has to use.