Melody and Keeley
Melody and Keeley work as check-in girls for the low-cost airline FlyLo.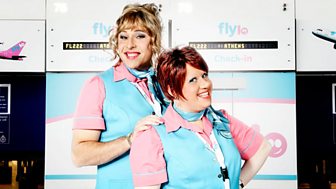 Their commitment to customer service is second to more or less everyone. Big and small problems are all treated the same, which is that they are ignored.
Keeley and Melody get on pretty well but when their manager, Helen, announces that she will soon take maternity leave and only one of the girls can replace her, the knives are out.