Helena Landless
A steely exterior conceals a warm and loving heart.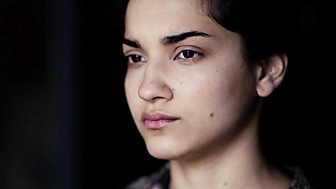 She's fiercely protective of her twin brother, Neville. She arrives in Cloisterham equipped only with the name of a generous benefactor to their mission school in Ceylon and has no idea how this information will change her and her brother's life forever.
Amber Rose Revah
Amber Rose has appeared in several films and TV productions such as From Paris with Love, The Devil's Double and House of Saddam.