Dr Vera Juarez
An attending surgeon in Washington D.C., she's smart, fast talking and hard working, Vera is on the frontline of medical care on Miracle Day.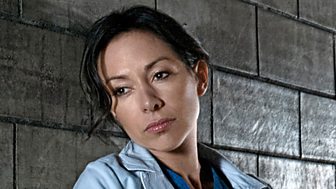 As the world crisis grows, Vera's surgical and ER experience sees her recruited to advise on government think-tanks. Sexy, confident and passionate, Vera's life is soon inextricably tangled up with Rex's.
Vera is played by Arlene Tur. Read an interview with Arlene.