Charles Wallendahl
Charles believes that all the best learning happens on the job.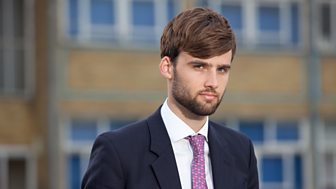 | Fact title | Fact data |
| --- | --- |
| Age | 23 |
| Home Town | London |
| Secondary education | Charterhouse |
| University | Oxford |
I'm definitely out of my depth and that's why I'm doing it - for the challenge.

Charles Wallendahl
A devout Christian, he thinks that having a privileged upbringing will be an opportunity to give something back to society and feels that Lanfranc, with its raft of social problems, is a prime location. His strong faith guides him and his altruistic sensibilities have drawn him to Teach First. He is unaccustomed to failure and optimistic about his prospects at the school.