Adam Deacon
Appeared on Episode 1 - Wednesday March 7th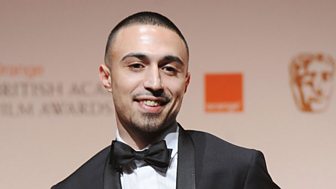 BAFTA winning Adam is a writer, Director and Actor who grew up on a council estate in Hackney, just up the road from where we're filming.
Young people are not silly, innit?

Adam Deacon
Having only just turned 29, he's already starred in many cult British films, such as Kidulthood, Adulthood and Anuvahood, and is the lead in the new soon to be released Payback Season.
Last summer he appeared on Young Voters Question Time and spoke up about the lost hope many young people have in this country, and when accepting his Orange Wednesday Rising Star BAFTA last month, he concluded that it was a win for the underdog, for any young person who's got a dream and is trying to better themselves.