Dr Blanche Mottershead
Blanche is the younger half-sister of the late Maud, Lady Holland. She arrived at 165 Eaton Place during Maud's short final illness, and is still in situ after her death.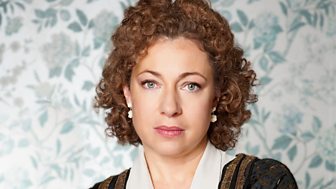 A spinster, Blanche married her practical nature with her passion for history and became a noted archaeologist. After the Great War, during which she drove an ambulance in Belgium, she was involved in studies of the Rosetta Stone, and the excavation of tombs in the Valley of the Kings. However, Blanche is by no means a romantic and the endless sifting of soil has made her a pragmatist, a seeker and a speaker of the truth.
Blanche loved her late sister, but had little respect for her and her lack of reverence for Maud's memory causes friction with both Sir Hallam and Mr Amanjit, who are dismayed when the uncompromising spinster announces her intention to remain at Eaton Place. But when the horrors of Nazi Germany are brought to the door of 165, Blanche's skills are tested and an unlikely friendship is formed.
But Blanche has a history of her own and, when her unconventional lifestyle is exposed, she is forced to excavate the most tender, painful corners of her soul.