Esther McVey
Appeared on Episode 1 - Wednesday March 7th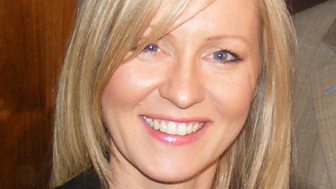 Esther's a Livipudlian through and through and is MP for Wirral West.
It's costing the country £20bn a year to deal with the side effects of alcohol abuse.

Esther McVey
She has a background in Business and is a champion of getting more women into often male dominated board rooms.
She knows a lot about East London, having lived there for 14 years. She even studied at the very same Queen Mary and Westfield University that we're broadcasting live from. Coincidence or what.
She works at the heart of the Department for Work and Pensions with the Employment Minister, Chris Grayling, so she's right in the know of all things financial and work related, including the recent and much publicised workfare debate.
Be prepared for straight talking politics.