Mari
Nine-year-old Mari loves building dens on the farm.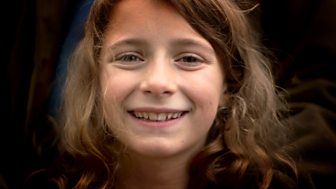 She says there's plenty of space to play on the bike, play basketball and climb trees.
Mari's chores include helping her mum to recycle, feeding the chickens and looking after Jac, their Jack Russell.
She says the worst thing about living on the farm is not being able to go away on holidays.
Mari relaxes by playing on her iPad, riding her bike, playing with Jac, playing football, doing crafts with her mam, cooking lovely cakes and carving wood.