Witch
Voiced by Gillian Anderson.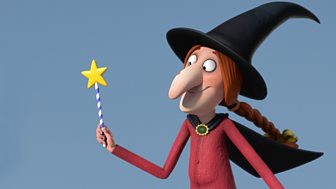 Kind hearted, enthusiastic (though a little absent-minded) Witch loves flying on her broomstick, inventing new potions and enjoying daily life with Cat.
She has a wonderfully positive attitude, welcoming animals in need to join her on her broom, and providing them with the family they long for.