Radio 1's Teen Heroes
On 20th August, One Direction joined Scott and Grimmy on Breakfast to launch the hunt for this year's Radio 1 Teen Heroes. Thousands of you nominated a friend who had been brave, inspirational, selfless or helped their family, friends or community. Below are thirteen of these nominees who were chosen by a team at Radio 1 to go on our shortlist. A few weeks ago, some of them came down to London to meet Justin Bieber who wanted to congratulate them in person on their nomination. A panel of celebrities and experts picked Jenna, George and Chelsea as your winning Teen Heroes.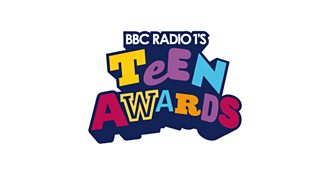 Jenna (Award winner)
At the age of 12, Jenna's twin brother Calum died of a brain tumour. Before he passed away, the two of them decided to open 'Calum's Cabin', a retreat where young cancer sufferers and their family can spend time together. See Jenna receive her Teen Hero award.
Chelsea (Award winner)
After a troubled start to her teenage years, Chelsea has chosen a new path in life and is an active volunteer in her local area. She is mentoring other young people, encouraging them to follow her example.  See Chelsea receive her Teen Hero award.
Daniel (nominee)
Daniel suffered a life-threatening cardiac arrest while helping an elderly woman clear snow. Now recovered, he's raising money both for charity and also to buy his school one of the defibrillators that saved his life.
Emily (nominee)
Emily lives in a hostel but returns home each day to look after her unwell father. She also gives her time to voluntary projects which help other young people
Millie (nominee)
Millie is a determined and ambitious young adventurer who trekked miles across the Lake District for charity,inspiring others to do their own challenges, despite a spinal disability which causes huge weakness and confines her permanently to a wheelchair.
Harry (nominee)
Harry has become the youngest person to row the Channel solo. He did it to raise money for cancer charities after his younger brother recovered from the disease.
Jessica (nominee)
In 2010 doctors discovered a rare tumour in 14 year-old Jessica's thigh. Over the past two years she has raised over £10,000 for the Teenage Cancer Trust whilst undergoing gruelling treatment.
Michael (nominee)
Despite suffering years of bullying in his early childhood and forced to change around various schools. He has remained strong and supported his mother who has suffered ill health for many years. Michael has inspired her and encouraged her to keep strong throughout her lows.
Emily (nominee)
Devastated by the suicide of her best friend as a result of bullying, Emily has set up an anti-bullying charity. Fundraising has begun and she is establishing a presence on social media.
James (nominee)
James has suffered from personal tragedies over the past couple of years, losing both his brother and his father in the past 2 years. Despite these events, he has kept his life on track, doing well at school, helping to set up a charity football event in honour of his brother, and being accepted into Fulham's football Academy
Samantha (nominee)
After a life changing accident in 2011 which left her with a broken back and paralysed from the waist down, Samantha took up wheelchair racing and has since gone on to compete in numerous competitions.
Cameron (nominee)
After recovering from a severe skiing accident, Cameron decided to become a fundraiser for disability charities. He's now starting a charity to fund social work in Africa.