Trooper Fred Walker
3 Commando, 1st Special Service Brigade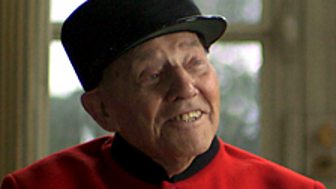 Certain economies with the truth allowed Fred Walker to be part of the disastrous raid on Dieppe in August 1942 aged just 18.
By the time D-Day came round he had taken part in the Sicilian invasion in which he was captured but managed to escape. He was just 19 years old when he landed on Sword beach.
Part of 3 Commando, Walker's mission on D-Day was to push inland from the beach and link up with the 6th Airborne division in the Pegasus Bridge area.
Although making it to Pegasus unscathed, Fred Walker was hit by shrapnel in the tough fighting that followed and on D+2 was sent back to England to recuperate.