Our Trustees
The Trustees of BBC Children in Need are legally responsible for the charity. They make the final decisions on grant applications and take legal responsibility for grant-making.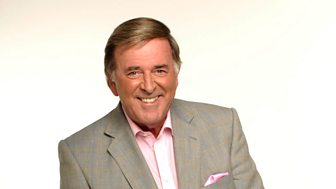 Life President: Sir Terry Wogan KBE
Sir Terry Wogan KBE was a Trustee of the charity for many years, before being inaugurated as Life President in November 2010.
He has hosted the seven-hour live BBC Children in Need Appeal TV show since 1980. Sir Terry is a veteran TV and radio presenter who began his career at Radio Telefis Eirann in the 1960s. In 1967, Sir Terry began his long standing BBC partnership presenting "Late Night Extra" and in 1972 he took over "The Breakfast Show" on BBC Radio 2, where Wogan enjoyed unprecedented popularity, leaving to focus on a full-time TV career in 1984.
In 1982 Sir Terry's small screen career, which began on the BBC's "Blankety Blank", entered Saturday evening peak time with the BBC One chat show "Wogan". This popular piece of evening entertainment won him an army of fans and established Sir Terry Wogan as the country's top TV chat show host. The programme was aired three times a week for seven years and was followed by a weekly show on BBC One "Friday Night With Terry Wogan".
In 1993 Sir Terry returned to his old stomping ground at Radio 2, five mornings a week presenting "Wake Up To Wogan", once again enjoying the same kind of popularity that elected him the title "Outstanding Radio Personality of the Past 25 Years". He stepped down from his Radio 2 seat at the end of 2009 and now presents his new primetime Sunday show on Radio 2 "Weekend Wogan" which started in February 2010.
Chairman: Stevie Spring
Stevie is the Senior Independent Director of the Engine Group, Strategic Advisor to Marwyn Investment Management, and an Angel Investor in two technology companies.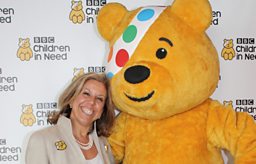 She graduated in law and spent four years in marketing and two years launching breakfast television before starting a 16-year career in advertising agency management. From 1999-2006, she was Divisional Chief Executive of Clear Channel, the world's largest radio, out of home and live entertainment company; and from 2006 to 2012 she was CEO of Future plc - a fully listed international consumer publishing company - where she led the company's restructure and digital transformation.
She is a Fellow of both the Institute of Practitioners in Advertising and of the Marketing Society, and a patron of NABS. Prior to taking over as Chairman of BBC Children in Need in 2008, she served three terms as Chairman of The Groundwork Federation, the UK's largest organisation delivering community regeneration projects; and was Audit Chair for Arts and Business, one of the Prince's Trust Charities.
In July 2011 she was awarded an honorary doctorate for services to business.
Matt Baker
Matt Baker is a TV and Radio Presenter. Seven and a half years on Blue Peter established Matt as one of the best loved and most versatile presenters in the show's history, winning him 2 BAFTAs for Best Children's Presenter and a Royal Television Society award. Matt is a key face across the BBC as the co-host of The One Show, Monday to Thursday evenings, and ongoing presenter of BBC One's top rating and award winning Sunday night Countryfile series. He was part of the BBC's presentation team for the London 2012 Olympics and a key commentator for the Artistic Gymnastics events. Matt also presented Secret Britain for BBC One and was a finalist in Strictly Come Dancing in 2010. Matt also took part in the 2011 Strictly Live Tour where he won a record breaking number of shows.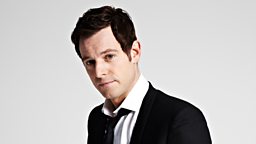 Matt was born in Durham and grew up in the Dales on his family's sheep farm. His love of the countryside and animals made him the natural choice for fronting such shows as Animal Rescue Squad for Channel 5, One Man and His Dog for BBC Two, Summer Countryfile Diaries, Crufts, Animal Rescue and a BBC NE natural history service. He is also the current President of the National Federation of Young Farmers Clubs. He has helped raise several million pounds for BBC Children in Need, participating in three Rickshaw Challenges on The One Show.
Joanna Berry
Joanna Berry trained as a solicitor in the City and became a Partner at international law firm Eversheds, where she specialised in commercial, media and intellectual property law. She subsequently took up the position of Head of Legal at Four Seasons Healthcare, one of the UK's largest providers of care to the elderly.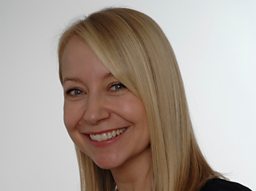 She is also the co-author of the contemporary women's fiction series 'Never Mind the Botox'.
Joanna has been associated with Children in Need for over ten years. She was a committee member on the Northern Allocation Board and, more recently, spent several years as Chair of the committee which allocates grants to projects across the north of England.
Danny Cohen
Danny Cohen was made Director, BBC Television in April 2013. In October 2010, he was appointed Controller of BBC One. Prior to this, he was Controller of BBC Three for three years, during which time the Channel grew its share of 16-34 year-olds by 58%, making BBC Three the most watched digital channel by young viewers in the hours it broadcasts. Under Cohen, BBC Three was named Digital Channel of the Year at the Edinburgh TV Festival in 2008 and 2010. In his first year, Danny re-launched BBC Three with a clearer focus on young audiences, a commitment to serious factual programmes and a new multi-platform approach.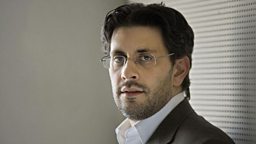 Danny's commissions at BBC Three included the multi award-winning Being Human, the Rose D'Or award-winning Blood, Sweat And Takeaways and Him And Her.
Prior to joining the BBC Danny was Head of E4 and Head of Channel 4 Factual Entertainment. While at Channel 4, Danny commissioned youth drama Skins, the National Comedy Award and Rose D'Or-winning The Inbetweeners, the BAFTA-winning Fonejacker, Royal Television Society award-winner Supernanny, and the documentary strand Cutting Edge.
Before becoming Head of E4, he worked in Documentary Commissioning at Channel 4 for five years – as Commissioning Editor and then as Head of Documentaries. Between 2000 and 2001, Danny was Factual Commissioning Editor for the launch of E4.
Phil Hodkinson
Phil Hodkinson is a non-executive director of BT Group plc and Travelex Ltd, and a trustee of Business in the Community and Action Medical Research. He chairs the CommunityMark Independent Approvals Panel and the UK communications industry's Equality of Access Board. He is also an adviser on finance and fundraising matters to Christian Aid, having been a trustee until very recently.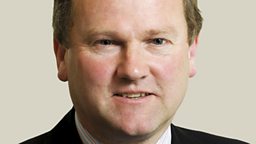 Phil was formerly the Senior Independent Director of Resolution Ltd and a board member of HM Revenue & Customs. Prior to his retirement, Phil held a number of executive positions in the UK financial services industry, most notably as the CEO of Zurich Financial Services UK Life, Chair of Insight Investment, Chair of Clerical Medical, and Group Finance Director of HBOS plc. Phil is a Fellow of the Institute of Actuaries.
Professor Peter McBride
Professor Peter McBride is the Chief Executive of NIAMH (The Northern Ireland Association for Mental Health). Niamh is the largest specialist mental health and wellbeing charity in Northern Ireland providing community based housing and day support services, advocacy, therapeutic services and research.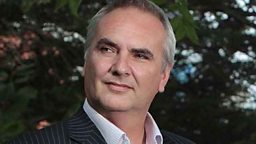 Peter has over twelve years involvement with BBC Children in Need, serving on a local grant committee before becoming a trustee. He has extensive experience in the voluntary sector specifically in the field of mental health and wellbeing, and has been directly involved with the development of services for Victims and Survivors of the conflict in Northern Ireland, sitting as an expert member on the Pilot Victims and Survivors Forum and on the government steering group tasked with the further development of victims and survivors services.
Peter also chairs a government advisory committee developing the role faith communities can play in providing support to those who have experienced trauma as a consequence of conflict. He also has an interest in international development, leading the development of Niamh's international strategy, with particular responsibility for the development of a community based mental health project in Malawi.
Peter is visiting professor at the Bamford Centre for Mental Health and Wellbeing Research at the University of Ulster, and is a trustee of NICVA the Northern Ireland Council for Voluntary Action.
Donalda MacKinnon
Donalda MacKinnon is Head of Programmes and Services, BBC Scotland.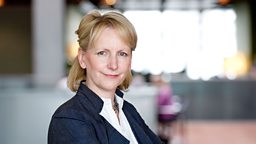 Scottish services for which she is responsible include Radio Scotland, Radio nan Gàidheal, BBC ALBA and all content commissioned and produced for BBC One and Two Scotland.
She also has responsibility for all content made out of Scotland for audiences across the UK for all the BBC's network television and radio channels and stations. Some recent TV programme highlights include Frontline Medicine, After Life: The Strange Science of Decay, Mrs Brown's Boys, Waterloo Road and the Explorers Season with events coverage ranging from T in the Park to the Simon Bolivar Orchestra: Live from Stirling, the spectacular outdoors concert to mark the start of the London 2012 Festival.
Following a spell as a teacher, she began her career as an assistant producer in TV, researching and directing items for a current affairs programme. She proceeded to build experience in production across most genres: documentary, entertainment, youth magazine, children's programmes, education, comedy and drama. She also spent time working in radio production.
Her senior management positions have included Head of Gaelic Broadcasting and Head of Children's Scotland. She job-shared her current role up until January 2009 when she took over the post full-time. She is a member of BBC Scotland Executive Board, BBC Vision Productions Board and chairs BBC Scotland's Editorial Board. She holds BAFTA membership and until recently was a Board member of Sistema Scotland.
She lives in Glasgow, is married with three children, a 20 year old daughter and twin 17 year old sons.
Luke Mayhew
Luke Mayhew has worked in customer service businesses for over 30 years. He is currently a Non Executive Director of InterContinental Hotel Group and the Sydney based global supply chain business Brambles. He has been a member of the Finance and Operating Committee of the Tate for 4 years where he is also a director of Tate Enterprises.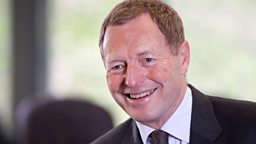 Luke was on the John Lewis Partnership Board for 13 years and more recently was a director of WH Smith, Chairman of Pets at Home and Chairman of the British Retail Consortium.
He started his career at the Department of Trade and Industry and worked at Thomas Cook, British Airways and Shandwick before joining John Lewis where he ended up running the John Lewis Department Stores division.
Charlotte Moore
Charlotte Moore is the Controller of BBC One.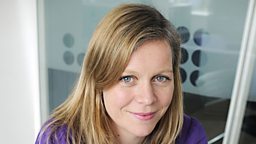 Before that she was the BBC's Commissioning Editor for Documentaries, commissioning from both in-house and independent production companies across BBC One, Two, Three and Four.
Her career began travelling to remote corners of the world to make films about cannibals, disappearing tribes and stolen art.
As a producer/director, Charlotte's credits include Lagos Airport (Channel 4), Great Britons: Churchill (BBC Two) and the RTS award-winning series Living With Cancer (BBC One).
She became head of documentaries at IWC Media, responsible for films such as the BBC Two Emmy award-winning Stephen Fry's Secret Life Of The Manic Depressive, the BBC Three series Eighteen With A Bullet, Channel 4's Help Me Help My Child and for three years she ran Channel 4's new talent strand The Other Side.
Taking up the post of Commissioning Editor for Documentaries at the BBC in 2009, she has been responsible for a broad range of documentary titles, from The Day the Immigrants Left and The Great British Bake Off to Inside Claridges, Lambing Live, 7/7 One Day in London, The Choir, Terry Pratchett's Choosing to Die, Our War, Call Centre, Protecting Our Children, Welcome to India, Don't Call Me Crazy, Zimbabwe's Forgotten Children, Keeping Britain Alive, The Year the Town Hall Shrank and The Agony and The Ecstasy.
Ralph Rivera
Ralph Rivera is the Director of BBC Future Media.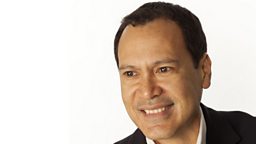 In addition to his BBC Future Media role, he is a member of the BBC Executive Board. Reporting directly to the BBC's Director-General, Ralph is responsible for the development of the BBC's interactive services BBC Online and BBC Red Button.
Catering to audiences who want to access and interact with BBC programmes and services through the internet, the Future Media division brings technology and design teams together to work in partnership with the BBC's editorial teams to create products such as BBC News Online and BBC iPlayer.
An executive with extensive experience in global digital media, Ralph was appointed as BBC's Director of Digital Media in November 2010 before being promoted to Director of Future Media in March 2011.
Ralph joined the BBC from Major League Gaming in New York, where he was responsible for product development for the largest professional video game league in the world. Prior to that, he ran AOL's Games and Latino businesses, oversaw the expansion of AOL's international web presence and launched the social gaming platform games.com.
Before his time at AOL, Rivera worked for publishing company Pearson Education, Simon & Schuster, Deloitte & Touche, IBM and earned an undergraduate degree from Columbia College and an M.B.A. from New York University.
He is married, with one daughter, and lives in London.
Gillian Sheldon
Gillian Sheldon is a senior banker at Credit Suisse. She graduated in mathematics and then spent 6 years at N M Rothschild within the Corporate Finance department, specialising in HM Government privatisations.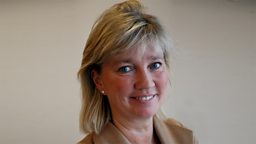 In 1996 she joined BZW, the Investment Banking division of Barclays, which was subsequently acquired by Credit Suisse. She became Managing Director in 2000 and in 2005 was appointed Group Head of the Telecoms, Media and Technology division. She now has a senior role within UK Investment Banking, advising a broad range of companies on mergers, acquisitions and financings. She served on the Credit Suisse Charity Committee for Charity of the year 2006-07.
She is also Senior Independent Director of Capita plc.
Bob Shennan
Bob Shennan is Controller of BBC Radio 2, BBC Radio 6Music and the BBC Asian Network. He's an English Literature graduate from Cambridge University, and he started his career as a journalist for Hereward Radio before joining the BBC in 1987. He progressed through a number of different roles in BBC Sport before becoming Head of BBC Sport in 1998.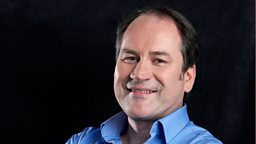 In August 2000, Bob was appointed Controller of Five Live and in September 2002, Bob launched Five Live Sports Extra as Controller. During his tenure, Five Live reached a record audience in 2002 of just under 7 million listeners. In late 2004, Bob was given overall managerial responsibility for the BBC Asian Network. He introduced an evolution process that saw the Network increase its budget, appoint a new Management team and revise the station's schedule to complete its transition to a National Digital Network.
A lifelong Liverpool FC fan, Bob left the BBC in early 2008 to lead Channel Four Radio. Following his departure from the venture in October 2008, Bob was appointed Controller, Radio 2 and 6 Music in January 2009. In February 2009, Bob was appointed as the Chairman of The Radio Academy, a registered charity dedicated to the encouragement, recognition and promotion of excellence in UK broadcasting and audio production. He is a Director of the CMAs.
Beverley Tew
Beverley Tew is the BBC's Group Finance Director. She leads the central finance teams and is responsible for the financial performance of the BBC including reporting to the BBC Executive and Trust.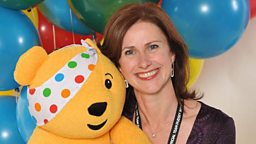 Beverley also has overall responsibility for TV Licensing which is the public authority that collects the £3.6 billion of licence fee income each year.
Prior to the BBC, she qualified as a chartered accountant with Ernst & Young and held a number of senior financial roles in the commercial sector. She is also a fellow of the Chartered Institute of Purchasing.
Beverley has been a Trustee of BBC Children in Need since September 2004 and has the responsibility of the role of Treasurer. She also chairs the BBC Children in Need Limited Board and the Finance & Investment Committee.