Brian Aldiss
Brian Aldiss chooses The Diary of Maria Bashkirtseff (1871-1884)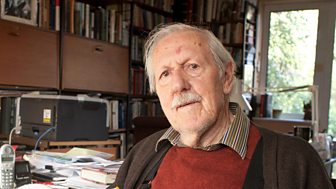 | Fact title | Fact data |
| --- | --- |
| Writer | Author of science fiction novels including the Helliconia trilogy, Hothouse, Finches of Mars and Super-Toys Last All Summer Long, the inspiration for Spielberg's film A.I Artificial Intelligence |
The Diary of Marie Bashkirtseff (1871-1884)
Brian Aldiss chooses The Diary of Marie Bashkirtseff, a Ukranian painter and sculptor who died aged 25.
From the Archive
Zola
V.S Prichett on the French novelist Zola, who was an inspiration for Marie Bashkirtseff.
From French Novelists 06 Nov 1947 on Radio 4
Photo by Etienne Carjat, 1865, courtesy of Museum of Photographic Arts.
Tolstoy
The former Archbishop of Canterbury, Dr Rowan Williams, on his passion for Tolstoy (another inspirational figure for Marie Bashkirtseff.)
Diaries
Joan Bakewell on the diaries of Nella Last and Cosima Wagner.
Doris Lessing
Doris Lessing and Tanith Lee on science fiction and being a woman working in the genre.
From Meridian 03 Sept 1987 on Radio 4 
Brian Aldiss
Brian Aldiss talks to John Dunn about science fiction's fans, detractors and ambitions.
From John Dunn Show 15 Aug 1990 on Radio 4