Don Black
Don Black has worked extensively in the theatre and film industry.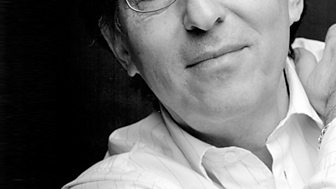 He has previously collaborated with Andrew Lloyd Webber on Tell Me On A Sunday, Aspects of Love ,Sunset Boulevard and Stephen Ward, the latter two also with Christopher Hampton.
His other theatre credits include Billy, Bar Mitzvah Boy, Bombay Dreams, Dracula the Musical and Bonnie and Clyde.
Black has contributed songs to many films including Born Free, The Italian Job, Dance With Wolves, Out of Africa, True Grit, To Sir, With Love and five James Bond films.
As well as Lloyd Webber, he has previously collaborated with John Barry, Quincy Jones, Jule Styne, Henry Mancini, Michael Jackson, Michel Legrand and Marvin Hamlish amongst others.
His work has received numerous awards internationally, in 2007 he was inducted into the Songwriter's Hall of Fame and in 1999 he was awarded the OBE.