Tippi Hedren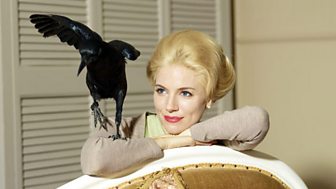 Tippi Hedren is a former-fashion model and the last 'Hitchcock Blonde', who was discovered by Alfred Hitchcock when he saw her in an advertisement for Sego, a diet drink.
Hitchcock cast her in the starring role of his ambitious film – The Birds (1963). This was, apart from a small non-speaking role in 1950, her screen debut.
Hitchcock's relationship with Hedren was very controlling; he signed her up for a multi-year exclusive contract and even tried to control what the press wrote about her.
Tippi has spoken at length to The Girl's writer Gwyneth Hughes to tell the full story of his obsessive relationship with her.
Tippi is the mother of actress Melanie Griffith and in 1983 founded the Shambala Preserve for Big Cats.