Jordan Suckley
A little bit about Jordan Suckley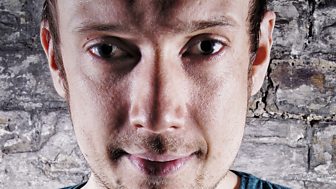 What is Jordan Suckley?
A Trance DJ / Producer from the Northwest of England.
What is Jordan Suckley not?
A Chess Champion.
What is the most played tune on your mp3 player right now?
Simon Patterson - Within (Original Mix).
What is your guilty secret (record)?
Scatman John- Scatman.
What was the first record you bought?
Prodigy- Firestarter.
What is the soundtrack inside your head right now?
Ashley Wallbridge - Mumbai Traffic. Such a great track to get you in the mood for the summer!
What is the biggest gig you have played?
Either Creamfields, BAT4 in Argentina or Parklife Festival.
What is the smallest gig you have played?
In a cave under a pub in the South Wales Valleys.
Who would you most like to DJ head to head with?
Eddie Halliwell.
Do you have any DJing superstitions?
Before any big gig, I just keep thinking "please go well, please go well" in my head.
Who would play you in the movie of your life?
Karl Pilkington.
What has been the greatest moment in your life so far?
Joining BBC Radio 1 In New DJs We Trust of course :)