Mickey and Buster
Mickey and Buster are the airport's in-house press photographers.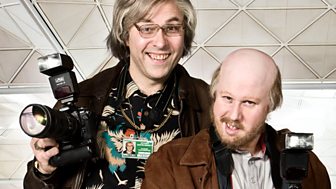 They have taken pictures of some of the most famous people in the world as well as Piers Morgan.
Veterans at the airport, they have forgotten more about how to snap celebs than they learned to begin with. The stars adore them and often say hello as they throw the boys' camera equipment on the floor and jump on it.