The Foley family from Merthyr
Mother and carer Suzanne Foley and her family live in Merthyr Tydfil.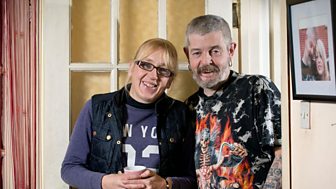 In the programme Suzanne is the sole bread winner in her house, and gave up work to care for her mother Gertie who suffered from dementia and was registered blind. According to the 2012 NHS Wales statistics, 42,000 people in Wales suffer from dementia and according to Carers Wales, 370,000 people in Wales provide unpaid care for their relatives or friends. But how will Suzanne, as her mother's carer, manage the constant demands on her time?