River City welcome new arrivals in Shieldinch
Scottish acting talents Joy McAvoy, Jordan Young, Julie Austin and John Gillespie are set to head to Shieldinch, playing new residents in River City.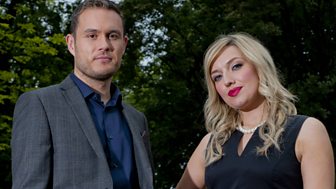 The new faces will make their on-screen River City debuts from the beginning of October.
It's amazing to be part of River City – it's such a big drama in Scotland the cast are outstanding

Joy McAvoy
Joy McAvoy (The Angels' Share, Filth, The Wee Man) plays Pippa Ballantyne, a former school-friend of Zinnie's [Nalini Chetty] turned escorting entrepreneur. Beautiful and manipulative, Pippa works hard to make sure her 'girls' are protected.
Charming business man Alex McAllister is played by Jordan Young (Filth, Shetland, Bob Servant). Alex is Billy's nephew but there's no such thing as family loyalty when it comes to this pair as they have a mutual dislike for one another.
Julie Austin (The Flying Scotsman, Magdalene Sisters, Braveheart) plays Mandy Kennedy, trophy wife to no-nonsense gangster Billy Kennedy [Alexander Morton], a woman who turns a blind eye to her husband's dodgy dealings and finds her new home in Shieldinch unsettling, to say the least.
John Gillespie (Mystic, Cold Blood) takes on the role of slick, fast-talking lawyer Paul Malick whose business is representing notorious gangsters. A man motivated by money, 'fixer' Paul makes sure he gets a cut of every deal he oversees.
New faces on the block
Joy McAvoy, who plays manipulative and seductive businesswoman Pippa Ballantyne, says: "It's amazing to be part of River City – it's such a big drama in Scotland the cast are outstanding, especially Nalini Chetty [Zinnie] who has made me feel so welcome. Pippa is an old schoolfriend of Zinnie's who lures her into a lucrative proposition but it comes at a cost – she must sacrifice her morals. Pippa's quite charming but there's a dark side there too. To her, escorting is business…nothing more."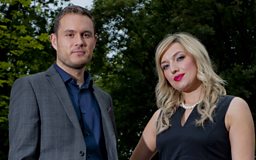 Jordan Young is thrilled to be joining the popular BBC Scotland drama as charmer Alex McAllister: "I'm delighted to be part of a show which is so established and loved by the audience. There's a lot of great Scottish stalwarts in River City and I'm thrilled to be joining the cast. My character, Alex, is a bit of an entrepreneur – very different from myself. He's smooth and charming – again very different from myself! Alex's a businessman who tries to do the right thing in spite of his family's criminal connections but can't always manage to."
Talking of the new River City castings, Series Producer, Donald MacKinnon says: "I am very happy to welcome yet more great Scottish acting talent to our team and they'll have a big part to play in some very exciting storylines coming up. I'm sure our audience will love getting to know them over the next few months and the impact they have on the lives of our current residents of Shieldinch."