Richard Reed
innocent drinks was not Richard's first enterprise...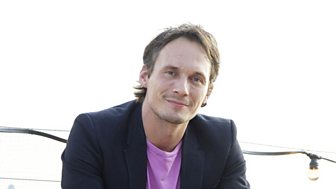 In fact, Richard's entrepreneurial career started earlier than most, when he began washing windows for his neighbours at the age of eight. Following a brief spell of selling Smurf stickers at junior school (until his teachers caught him), Richard retired from the coalface of self-employment, aged 12.
However, a summer job picking up dog biscuits in a pet food factory soon reminded Richard of the joys of working for himself, and led him to set up a summer gardening business called Two Men Went to Mow, employing his school friends.
After graduating from Cambridge University and working in advertising for four years, Richard and his two college friends, Jon and Adam, decided to set up a lovely fresh fruit juice company. It was the beginning of innocent drinks. The innocent story shows that with a non-corporate attitude, a great product and creative thinking it is possible to create a fast growing, profitable company that acts responsibly.
Find out more about the clothing and beauty, technology, food and services experts.