BBC Concert Orchestra
Celebrating its Diamond anniversary, the BBC Concert Orchestra is one of the country's most versatile ensembles.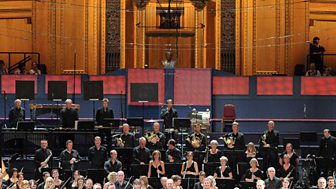 If you've never seen them live before, chances are you've heard them. Since 1952 they've been the house orchestra for BBC Radio 2's Friday Night is Music Night. They give regular broadcasts on BBC Radio 3 and this year helped surprise BBC Radio 1 DJ Chris Moyles on his birthday breakfast show. Soundtracks for BBC TV include Frozen Planet and BBC Films such as Salmon Fishing in the Yemen.
In 2010 the BBC Concert Orchestra appointed Keith Lockhart as Principal Conductor and Johannes Wildner as Principal Guest Conductor, complementing Conductor Laureate Barry Wordsworth. Keith has been Conductor of the Boston Pops for eighteen seasons and Johannes came to the job with over a decade's experience with the Vienna Philharmonic. Anne Dudley was the orchestra's first titled composer followed by Jonny Greenwood from the band Radiohead.
A regular at the BBC Proms, last year they took part in the first ever Comedy Prom, Havergal Brian's 'The Gothic' symphony and a Film Music Prom. The orchestra also performed two Human Planet Proms, one of which saw them play entirely on scrap instruments for BBC Four documentary Scrapheap Orchestra. As always, on the last night they're outdoors for Proms in the Park.
The orchestra perform regularly at Southbank Centre's Queen Elizabeth Hall and Watford Colosseum. For the last two years they have worked extensively in the South West of England with a mixture of large-scale community and education work alongside radio broadcasts.