Denmark
Representing Denmark is Soluna Samay with 'Should've Known Better'.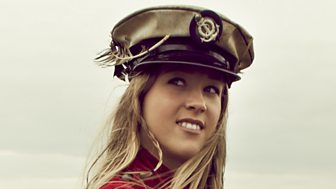 Born and raised in Guatemala and now a resident of Copenhagen, 21 year old Soluna Samay started her career busking at the age of six, performing with her German father.
Our song is very beautiful and it touches people when they hear it

Soluna
She is an accomplished musician playing the drums, the double bass and the guitar.
By the age of 10, Soluna was writing her first songs.
Soluna can also speak five languages.