David Garmston
David Garmston is a veteran reporter and presenter for the BBC in the West, having covered the region's news for a quarter of a century.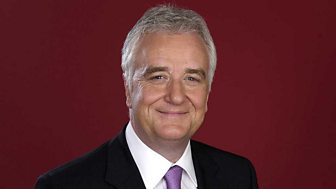 Born in Bristol, David tentatively entered journalism when the editor of a newspaper in Cheltenham offered him a traineeship.
After three years in Kent on a small weekly newspaper, he took his final exams, coming top in the country.
He moved into broadcasting with a job at Bristol's Radio West, before he got the call from the BBC. "They offered me 12 days' work on Points West, so I took it. After that I just kept turning up until I became a bit of a fixture and nobody liked to tell me to leave!"
David has worked as a producer, reporter and a presenter, and has built up extensive political expertise: "I have followed local politics for a long time and know how it can impact on the lives of ordinary people."
He broadcasts on Points West in addition to the Sunday Politics, and is delighted to live and work in the part of the country that he loves.