John Jasper
Within this cultured and much-respected choirmaster of Cloisterham Cathedral lurk many dark secrets.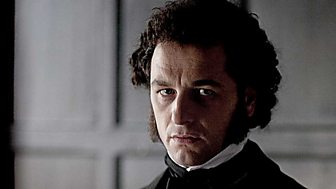 Not only is he passionately obsessed with the fiancée of his nephew, Edwin Drood, but he is also addicted to opium which he uses to escape from his life of frustrated ambition and boredom in Cloisterham.
Matthew Rhys
Matthew is perhaps best known for his role in long-running hit US series Brothers and Sisters. He's appeared in numerous films and television dramas such as The Edge of Love, The Abduction Club and Titus.