Laura Derbyshire
Laura thinks she's paying a disproportionately high price for a small experiment with recklessness.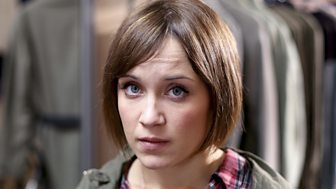 She had everything going for her. Pretty, and hard working she'd aced her exams and had been offered a place at University.
He got me into this mess...

Laura Derbyshire
And her parents were proud of her promising academic career. But, for Laura, it was all part of her exit strategy.
All she really wanted was to leave home and get her independence. Now she has to come to terms with the fact she's not going to be alone again for a very long time…
Meet Laura's parents
Janet and Alan Derbyshire
Janet and Alan Derbyshire
Laura is the daughter of Janet and Alan Derbyshire. The pair have always been very proud of Laura's academic career, and the news that Laura is pregnant is extremely unexpected.