Richard Thorpe
Thorpey was born in Salford but moved to Swansea at the grand old age of 6 months after his dad got a job at the DVLA.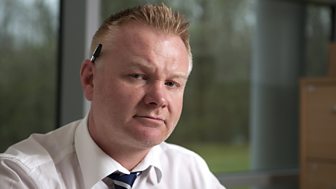 | Fact title | Fact data |
| --- | --- |
| A.K.A. | Thorpey |
| Position | Nation Sales Manager |
| Age | 44 |
Through school he did well and ended up with 3 A levels in English, economics and computer science. After leaving University he did a variety of different jobs such as door to door sales and even worked as a delivery driver.
Eventually, he fell into the world of call centres and after a few years started a call centre of his own selling mobile phones which did well until the recession hit and he lost it all. After that adventure Nev offered him the chance to come and work for him and after two years he ended up becoming one of The Call Centres managers.