Events in Glasgow
What's on at Pacific Quay...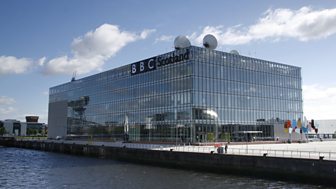 TICKETED EVENTS
Katie Morag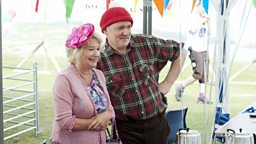 Leave the mainland behind and be transported to the magical Island of Struay for storytelling with MAIRI HEDDERWICK and screening of an episode of KATIE MORAG. There will be a sneaky peak into some behind the scenes footage and appearances from GRANDMA MAINLAND (Barbara Rafferty), NEILLY BEAG (Angus Peter Campbell) and writer Sergio Casci.
Please note Katie Morag will not be making an appearance. SOLD OUT 
RADIO DRAMA IN ACTION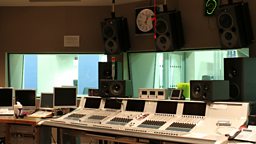 Listen (and watch!) as two actors record a scene and then see how the audio engineers add backgrounds and effects to create a soundscape that brings the drama to life.
SOLD OUT 
IN CONVERSATION: WRITING AND PERFORMING CHARACTER FOR RADIO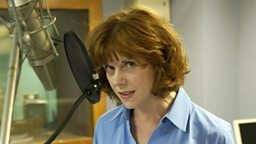 Arts broadcaster JANICE FORSYTH chairs a panel discussion on writing and performing radio drama. The panel of experts will be actress SIOBHAN REDMOND (star of stage, screen and radio), DAVID ASHTON (actor, author and writer of McLevy), CHRIS DOLAN (skilled writer and adaptor of Rebus for Radio 4) and BRUCE YOUNG (Editor for BBC Radio Drama Scotland).
The discussion would be suitable for children over 12 years old.
Session runs: 2.00pm - 3.00pm
LIGHTS DOWN, LISTEN: MCLEVY (12+ session)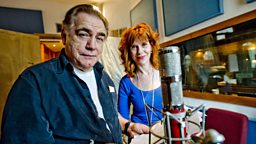 A chance to listen to an episode from one of Radio 4's most popular long running radio drama series: McLevy. First broadcast in 1999 the dramas follow the adventures of Edinburgh detective James McLevy. The tenth series will be broadcast on Radio 4 next month, while the eleventh series is to be recorded later on this year. The session will be introduced by BRUCE YOUNG, the producer of McLevy.
Please note, this session is only suitable for children over 12 years old.
SOLD OUT
LIGHTS DOWN, LISTEN (12+ session)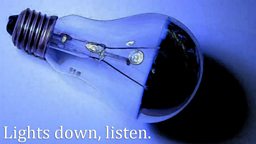 A chance to hear clips from some of the dramas and readings made by BBC Scotland's Radio Drama Department. Ranging from Ian Rankin's Rebus to Mma Ramotswe's No.1 Ladies Detective Agency and the spine-tingling horror of our recent adaptation of The Exorcist. Introduced by one of the Department's drama producers, there will be a Q&A at the end of the session.
Please note, this session is only suitable for children over 12 years old.
Session runs: 3.45pm - 4.30pm