David 'Bunny' Garnett
Played by Ben Lloyd-Hughes (1900s-1920s) and Jack Davenport (1930s-1940s).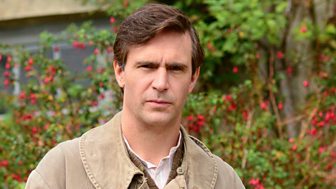 Writer Bunny is described as being a bulldozer of a man with a powerful ego. Beneath great surface charm and vitality, he has a terrible temper, which he feels deep regret for each time he loses it.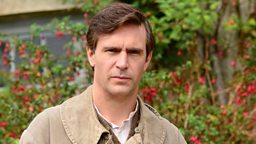 Jack Davenport as Bunny
About Ben Lloyd-Hughes
Ben Lloyd-Hughes has appeared in the films Insurgent, The Moon and the Sun, Tom & Issy, Divergent, Great Expectations, The First Days of Spring, and Tormented. He will play Rupert in the upcoming film Me Before You.
On television Ben has starred in The Eichmann Show, The Scapegoat, Young James Herriot, The Hour, Miliband of Brothers and Skins.
Ben's stage performances include Henry V, Jumpy, The Way of the World, and Nicholas Robert Basil Jones.
About Jack Davenport
Jack Davenport has starred in major films including Kingsman: The Secret Service, Americana, The Tank, Mother's Mik, The Key Man, The Boat that Rocked, The Pirates of the Caribbean films, The Libertine and The Talented Mr Ripley.
On television, Jack most recently played the lead in Breathless. His other credits include: The Good Wife, Smash, Flash Forward, Swingtown, This Life, Erotica, Coupling, The Moth, Macbeth and Dickens.
His theatre work includes How to Lose Friends and Alienate People, Peter Halls' Lady Windermere's Fan, and The Servant.