Chris Hewitt
Chris Hewitt is part of the team on Film 2011 and he is the News Editor at EMPIRE magazine.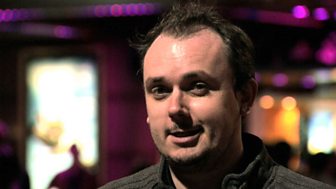 During his time at Empire, he's held a variety of posts, including a stint as West Coast Editor which brought the Northern Ireland native to Los Angeles, and Co-Editor of the award-winning Empire Online.
He also writes and presents award-losing video diaries from the Cannes Film Festival, Comic-Con and the London Film Festival, with various on-set specials along the way. Chris calls these video diaries 'videblogisodes', although no-one else does.
Watch Chris and the the Film 2011 team reveal their favourite films and guilty pleasures.