Tony Husband
Tony Husband is the presenter of Late Kick Off in the south, south west and west.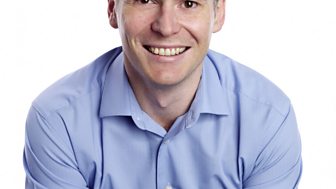 About Tony...
Tony Husband is the face of sport across the south, appearing nightly on BBC South Today.
He's also a regular voice on Final Score and Match of the Day on BBC One.
Tony has been presenting, reporting and making documentaries for the BBC for over a decade.
Passionate about football at all levels, Tony grew up in Plymouth and studied in Bournemouth before joining BBC South.
He's reported and commentated on football across all four divisions for BBC Five Live and worked on major events including the Olympic Games and Wimbledon.
Tony has also presented sport on the BBC News Channel and BBC World, in addition to being part of Five Live's NFL American Football presentation team.
Tony has travelled the world extensively chasing the issues that matter to football fans.
In 2010 he spent six months charting the downfall of Portsmouth FC from FA Cup winners to administration for a BBC TV documentary.
Tony first presented editions of Late Kick Off during series three and is now the regular face of the programme.
Talking about the new series Tony says: "I can't wait to share the thrills and spills of the finale to the Football League season with fans across the south and west.
"From the inner sanctum of the dressing room to the key decisions made in the board room, get set for more exclusive news and views from your favourite clubs."