Julian O Halloran
Julian O'Halloran has been working on and off in current affairs since the 1970s, with several spells in daily news.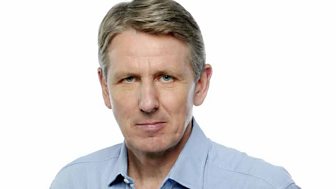 He set out at first to be a doctor but found, after a few terms in medical school, that the smell of formalin and the mysteries of micro-biology were less compelling than films like Doctor in the House had led him to expect.
After a degree in psychology and philosophy and graduate studies in international relations, he squatted in the offices of a Sunday newspaper, filing stories as often as he could - until the editor discovered he was not staff and asked him to vacate his desk.
Luckily, he heard of the BBC's journalism trainee scheme and was taken on, working in various newsrooms and for a while at Westminster. As a national radio news reporter for four years, he did many stints in Northern Ireland and covered ETA's violent struggle for Basque independence and the war in the Western Sahara.
From the 1980s he specialised in foreign reporting, covering conflicts in Central America, the Middle East and the Gulf. For ten years he reported for Newsnight, covering the massacre in Tiananmen Square, the collapse of communism in Eastern Europe and the dismantling of apartheid in South Africa.
He later worked for Panorama and has made television profiles of Deng Xiaoping, Shimon Peres, and Boris Yeltsin.
He has reported for BBC Two's Correspondent series from the USA, South America, the Middle East, China, Hong Kong, Taiwan and the Arctic.
Julian has been contributing to File on 4 for about eight years. Foreign subjects include Russia, South Africa, terrorism in the USA and the Palestinian question. Programmes in Britain on defence, health, the environment, and latterly crime and punishment, have enabled him to see more of his family.
His three young daughters offer helpful tips on style, clothing, subject matter and career development but in general see him as a lost cause.