Ben Howlett
Ben is the National Chairman of Conservative Future, which, in case it's name didn't give it away, is the organisation for young people who will most likely go on to be future Conservatives.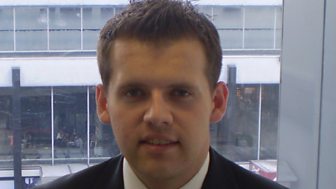 In this voluntary role he raises funds for the party, and debates policies from a more youthful perspective, with members coming from all over the UK.
As well as this he works full time as a Senior Consultant for NHS staff recruitment, and used to work as a Political Consultant for MP's. He can clearly multi take his way round life, so lets hope he can multi task his way through Free Speech.