Stefan Gates
Food writer Stefan Gates is a self-confessed food adventurer.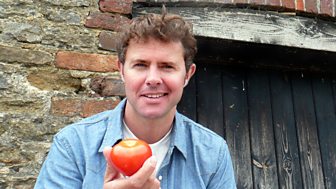 From cooking in some of the most dangerous places in the world, to discovering the origins of traditional English food, Stefan's mission is to find out more about the food we eat and where it comes from.
The science behind farming is breathtakingly beautiful, especially the almost magical transformation of sunshine into food.

Stefan Gates
As a bit of a food science geek, Stefan presents the BBC One series Food Factory and guests on BBC Food and Drink whilst also getting kids excited about food in Gastronauts.
Stefan delves into the science of how farmers harness the power of plants to produce a bumper harvest.