Georgina Dixon
Georgina Dixon was born to be a policewoman - or, at least, christened to be one.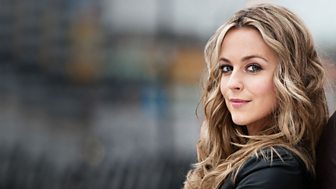 Her father, Peter, was a copper as is two of her uncles, an aunt and a cousin. And, for most of Georgina's childhood, she lived with her father and mother, a casualty staff nurse, in a section house, surrounded by other policemen and their families. Known as George to everyone in the family except for her mother, Georgina has grown up suspecting that her father was always a bit disappointed she wasn't a boy and as a result they struggle to connect. This makes her determined, at a subliminal level, to be the best at everything in a bid to earn his respect and praise.
At the age of 29, Georgina is a totally focused, fast-track career detective, transferred so rapidly up the corporate ladder that she arrives as Jack's new partner with little no or on the ground experience. But what she lacks in time on the streets she makes up for with enthusiasm, hard-graft and a desire to prove herself.
Much to Jack's amusement Georgina's done every training module the police offer as well as some that they don't and likes to learn everything a course covers in advance so that she can feel confident she is going to come out top. She finds a genuine joy in the puzzle that is forensics, something she bonds with Naz over early on. She's fascinated by the psychology and history of crime.