Allan Urry
Allan is an investigative journalist who's been reporting for File on 4 since 1997.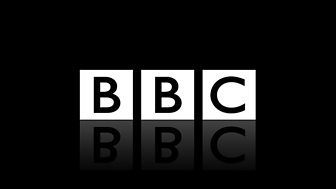 Early attempts to support himself involved toiling on building sites, boatyards and farms, but he soon discovered he really didn't like working for a living.
In 1983, looking for somewhere warm and dry, he secured an indoor job operating technical equipment for the team launching the BBC's local radio station in Devon. They soon sent him out into the cold again to report on location, only allowing him back in the building if he agreed to present and produce programmes, as well as working in the newsroom. But by then he'd been bitten by a broadcasting bug for which, more than a quarter of a century later, he's still found no cure.
As a news reporter based in Liverpool, Allan covered stories of national and international impact such as the James Bulger murder, the Hillsborough disaster and its aftermath, the IRA's bombing of Warrington, and the fall out from the Militant era of local politics.
As a current affairs programme maker he's investigated IRA organised crime racketeering and gun running by going undercover in South Armagh; exposed Iran's nuclear weapons ambitions through secret operations to smuggle high tech components from the West; revealed the true scale of Dr Harold Shipman's murderous activities against his patients; and reported from Africa on the World Health Organisation's bungled attempts to control malaria.
Accolades include a Royal Television Society trophy for a Panorama exclusive on the extent of child abuse by paedophiles in Britain's care homes, and a George Foster Peabody award, generally regarded as the most prestigious international recognition for programme making excellence, sometimes known as the "Pulitzer Prize" for broadcasting. He was chuffed!