Business
The info you need to start getting ahead in business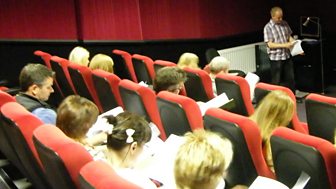 Where to Start?
Whether you're an entrepreneur who wants to start from scratch or you aspire to work for a world leading organisation you'll need to be a savvy, hard-working individual to cut the mustard here.
Try and find a mentor in the same area as you

Jamal Edwards (founder of SBTV)
If you think that's you then there's no time like the present - Careers in Business, and Prospects' business guide are a good start to find out what kind of job you might be suited to.
Also see if your school or college has a Young Enterprise scheme that you can get involved in. If you have an idea for a product to sell then sites like 'big cartel' and 'Etsy' have made it even easier for you to get your product out there to market – why not give it a go today?
Jobs in Business
Business pretty much means profit making, so you could say that most professions or jobs are business jobs of some sort.
But in the traditional sense of the business world (if starting your own company isn't your bag) then companies with a commercial arm will probably satisfy your cravings.
Most jobs that are within already established companies will require a degree of some kind (though you won't necessarily need one if you want to start your own company, the big three Simon Cowell, Lord Sugar, and Richard Branson all made their way without university), and a great place to start is to check out the huge range of graduate schemes that are on offer these days.
Get yourself onto sites like LinkedIn and start following all of the companies you're interested in – it's the best way to find out about the latest grad schemes on offer and how to apply - you'll be the first to see the ads so yo ucan be the first to apply.