Dr George McGavin
Dr George McGavin is an author, lecturer, explorer and television presenter. He is an Honorary Research Associate at the Oxford University Museum of Natural History and The Department of Zoology of Oxford University.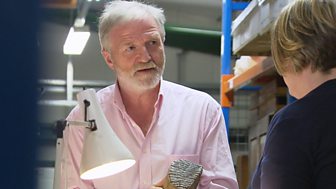 George studied Zoology at Edinburgh University before completing a doctorate at the British Museum of Natural History and Imperial College, London.
He worked for 25 years at Oxford University and taught biological and human sciences. Acknowledged as an engaging and entertaining speaker George regularly speaks to audiences about insects, ecology, evolution, conservation and exploration. George is a fellow of the Linnean Society and the Royal Geographical Society and an Honorary Fellow of The Society of Biology.
On television, George has used his expertise in biology and entomology to present on the BBC series Expedition, Afterlife and The Dark. George is also a regular contributor to The One Show.
George has several insect species named in his honour and hopes they survive him.