Chris Wemmer
Elephant expert and former director of the Smithsonian National Zoo's Conservation & Research Centre.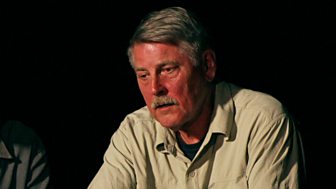 "Never in my wildest dreams did I expect to find myself in Burma with a crack team of professional biologists and wildlife photographers. But there I was in early 2012 scudding above the glorious elephant range of Burma's rugged coastal mountains in a hot air balloon. Preparations had paid off. The many camera traps we'd set in the dense elephant range rewarded us with a rich assortment of photos – elephants and many other species, not to mention villagers hauling bamboo and forest produce on their backs.
The chance to see wild elephants in their native forests was an opportunity I couldn't pass."

Chris Wemmer
"The elephants were clearly in good physical condition, and the herd's matriarchs demonstrated their healthy curiosity on film by seizing a few cameras in their trunks, twisting them off of their mounts, and deconstructing them with their feet. But most importantly, the film clips revealed their haunts. They were constantly on the move, and this was the problem. Tracking in this precipitous landscape was a physical challenge, and it often took the better part of the day for our intrepid team of Chin trackers to find the elusive quarry.
"But the reward for persistence, teamwork, and nocturnal vigils in trees was some remarkable footage. It was an experience I'll never forget."